I'm working on a new ongoing piece, which I really hope to start posting soon, but since
purvision won't get off my ass, here's something to fill the space.

The writer Junot Diaz once said one that of the most frustrating things about teaching college creative writing classes was the girls all wrote about beauty contests and the boys all wrote about Vietnam. (I wonder if now the gals write about "American Idol" and the guys tackle Iraq?) So here's my contribution to the cliché. I did this piece last year but it was published in such an obscure fashion it almost counts as being brand-new. It takes place during my college years (see statement, above), and I hope its pretentiousness doesn't overwhelm whatever positive qualities it otherwise possesses.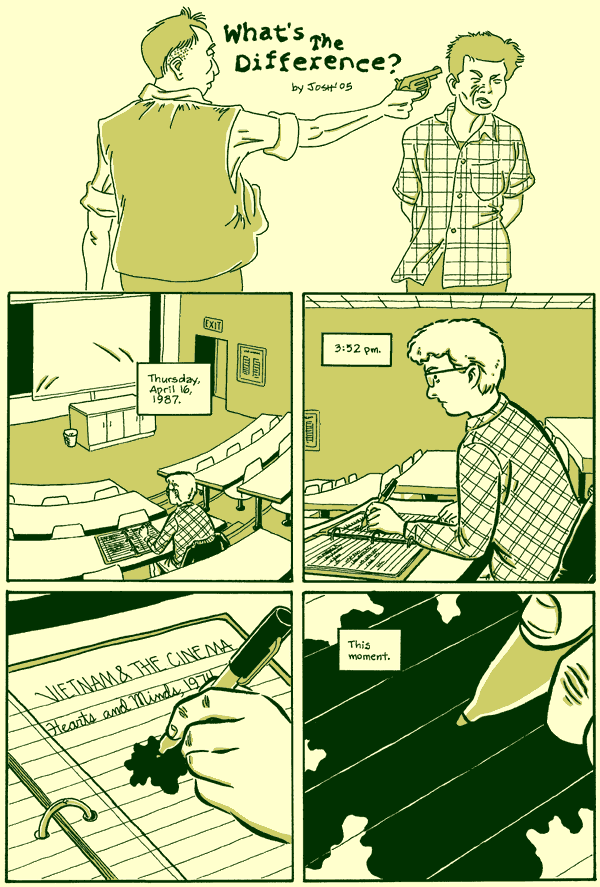 [ page 2 >> ]